15
15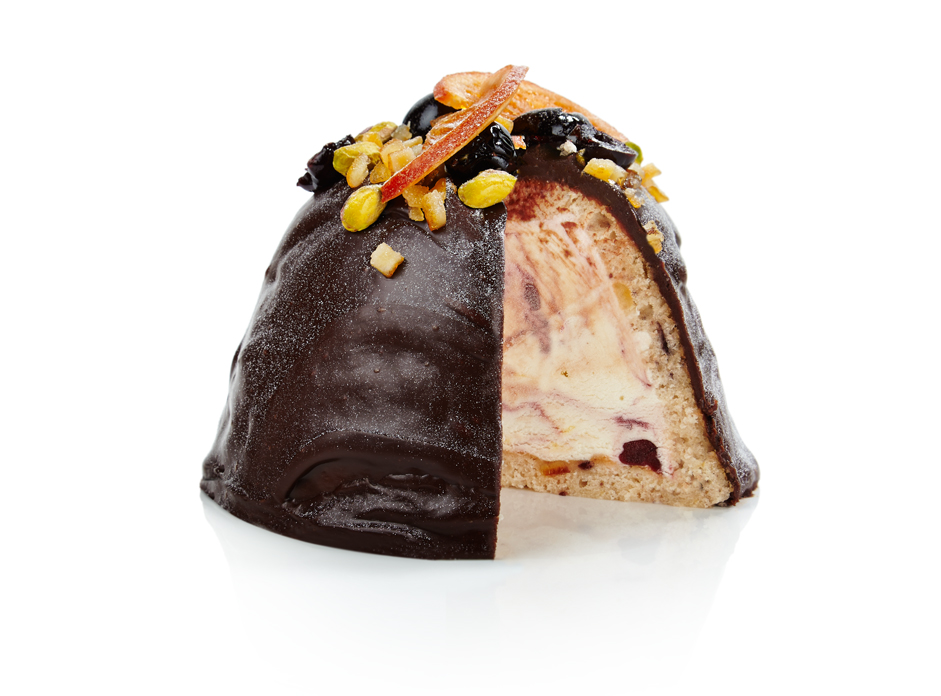 Method
Mix Satin Crème Cake Lemon Mix, eggs, oil, water, Classic Orange, mixed peel & glace cherries for 2 mins on a slow speed, scrape down, mix for 3 mins on medium.
Deposit the batter into a lined half tray.
Bake at 160°C for 20 - 30 mins.
Pour the boiling water over the Belcolade White Enrobing & mix until fully melted.
Add the Bavarois Neutre & mix smooth.
Add the Chantypak, whip to soft peaks.
Fold through the Deli Citron & Topfil Cherry.
Line a greased pudding bowl with strips of tutti frutti cake then fill with mousse.
Seal with a disc of tutti frutti cake, wrap with cling film then freeze.
Remove the frozen zuccotto from its mould and enrobe with Belcolade Ganache.
Finish with candied fruits, nuts & sweetsnow.