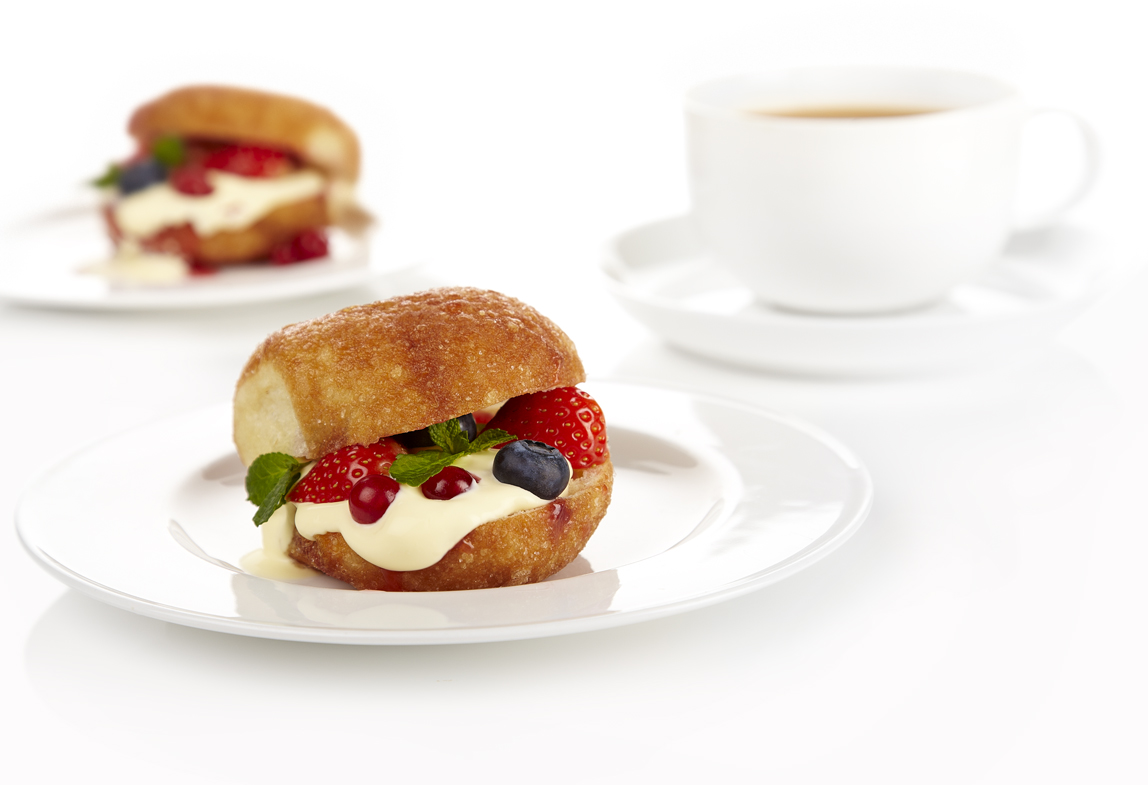 Method
Place all ingredients into the Mixer. 
Mix for 15 to 20 mins until the dough is developed. 
Split the dough in to 2 half's. One for rings and one for ball doughnuts. 
50 gr for ball doughnuts form first half mould round in to balls, place on doughnut trays and mould second half and roll out to 5/6mm and using your ring doughnut cutter cut out the ring doughnuts. 
Place on doughnut trays leaving a space so has not to touch during prooving. 
Place in proover. 
Proof for 50-60 mins approx. at 32°C/80% humidity. 
Fry doughnuts as required approx. 1 min for a 50 gram doughnut each side depending on size. 
Oil at 190°C.
Note that doughnut always fry better slightly under proved because of baking powder used in the mix, this will give extra jump in the fryer.